WANLI&25TH BAKERY CHINA 2023 ended successfully
From May 22nd to 25th, 2023 China International Bakery Exhibition was held in Shanghai Hongqiao National Convention and Exhibition Center, where a number of newly designed and developed machines of WANLI Machinery participated in the exhibition to showcase WANLI's style and attract many customers to visit and exchange. We invite you to reminisce about the wonderful event. Popularity is overwhelming, talk about the future
At the exhibition, WANLI Machinery showed a variety of new ultrasonic cutting equipment developed independently and received many customers' visits and praise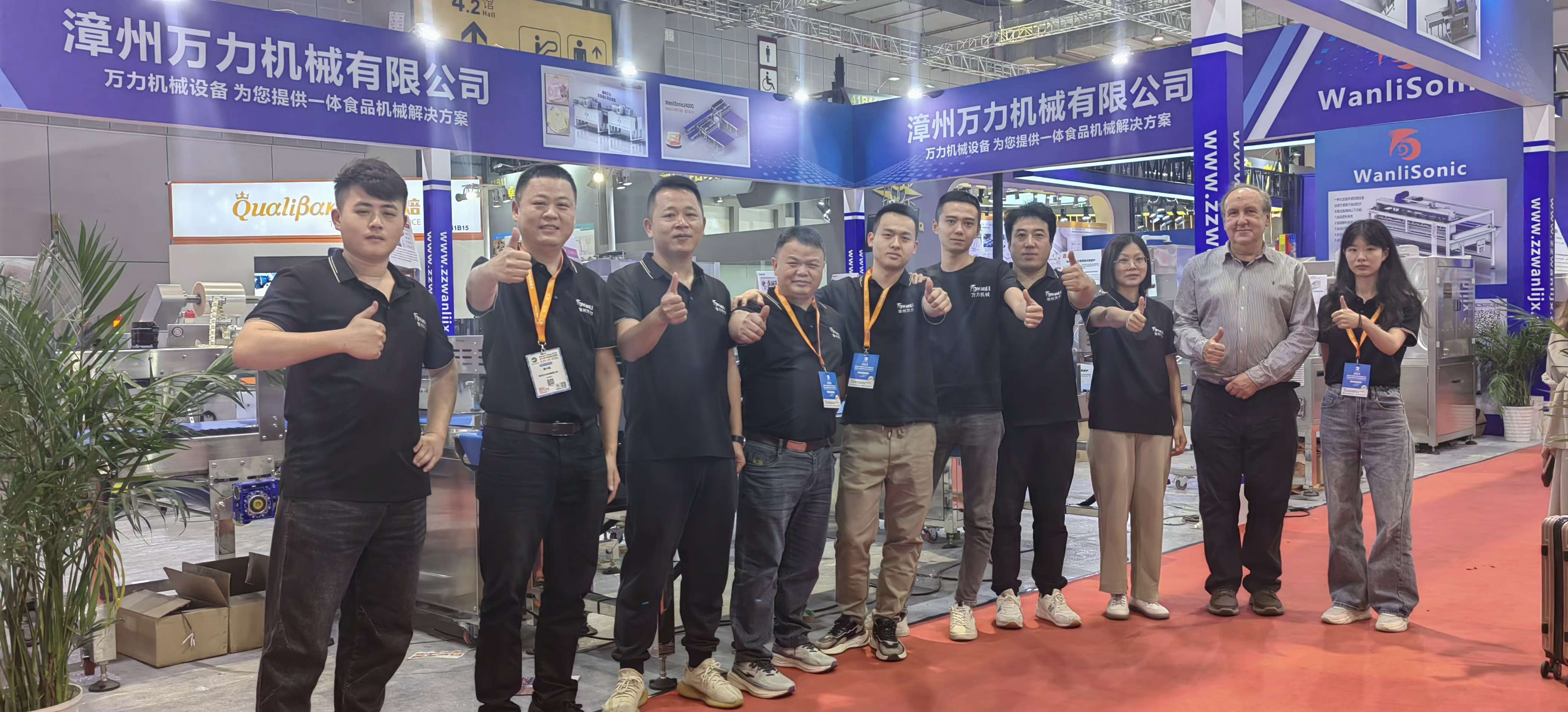 Wonderful and glorious
Since the opening of the exhibition, not only the strong attention of peers, WANLI also presents the most cutting-edge ultrasonic cutting machine technology and the latest development results for the audience. With the meeting as the medium, the vigorous vitality of the baking industry was highlighted; with the products gathering friends, the unlimited development potential of Anqi was highlighted.
The unique design, exquisite product matching, various new products and solutions, and live demonstration of machine operation attracted many visitors to stop by and interpreted the new trend of future baking machinery for the guests.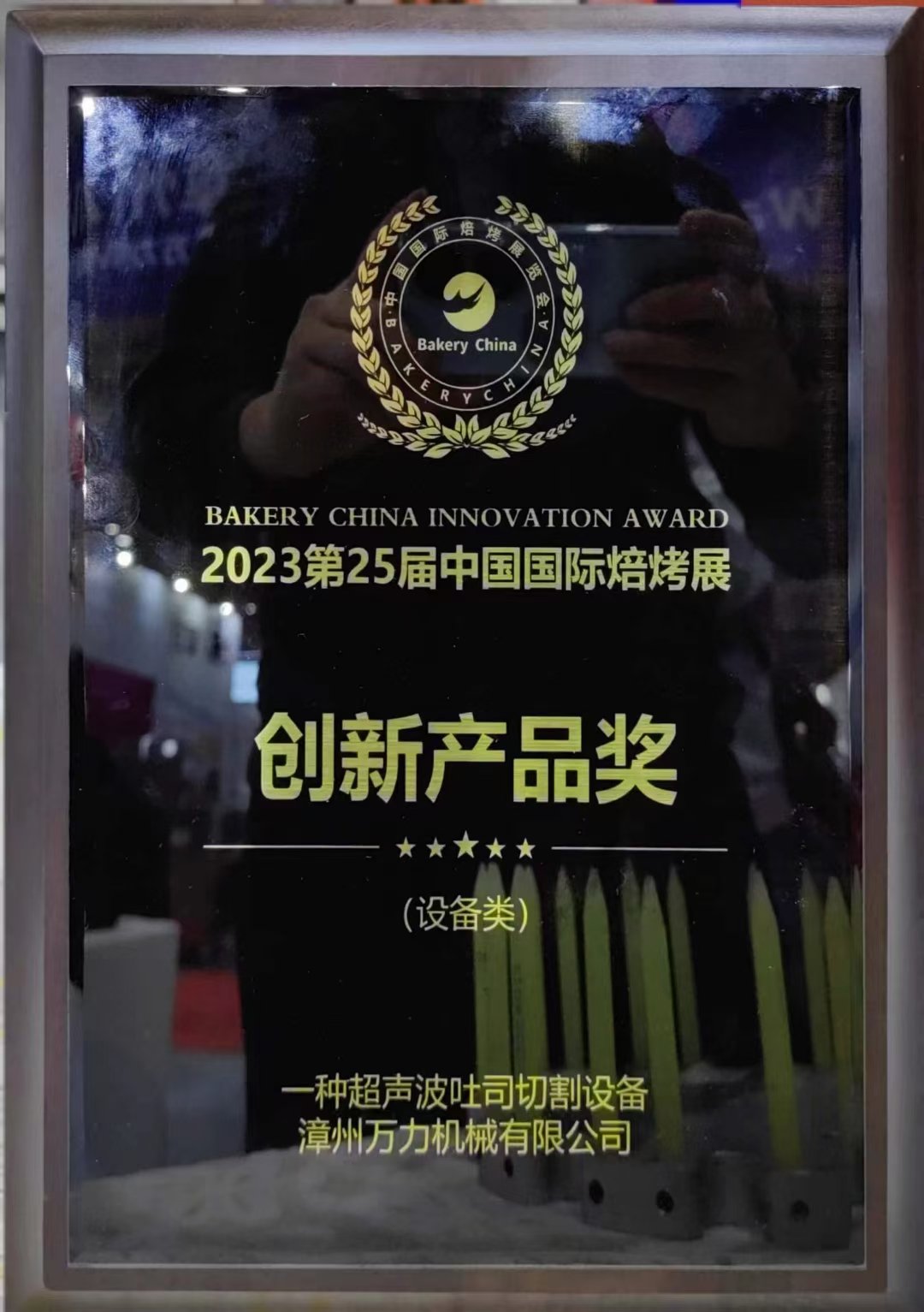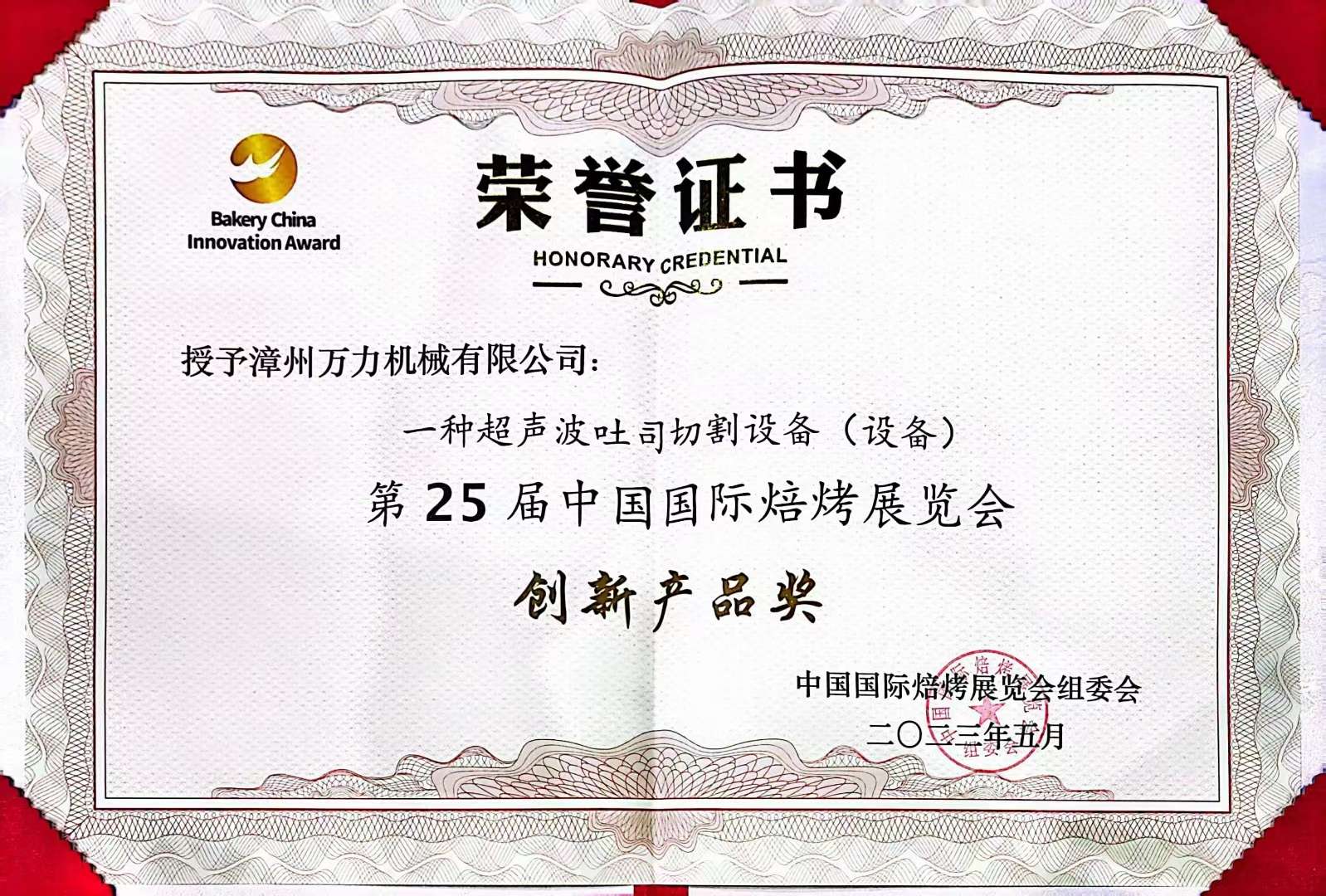 Exhibited machines show: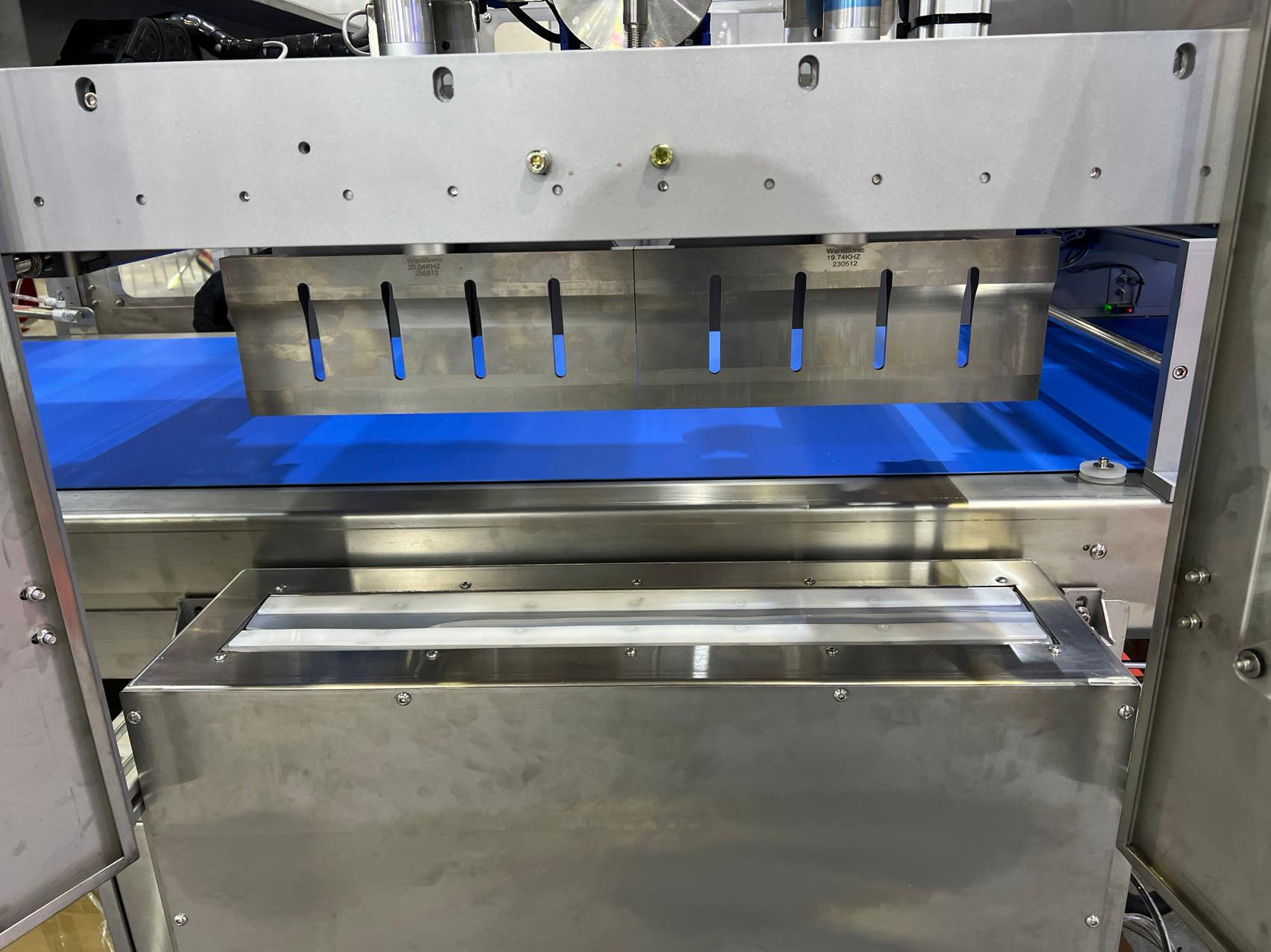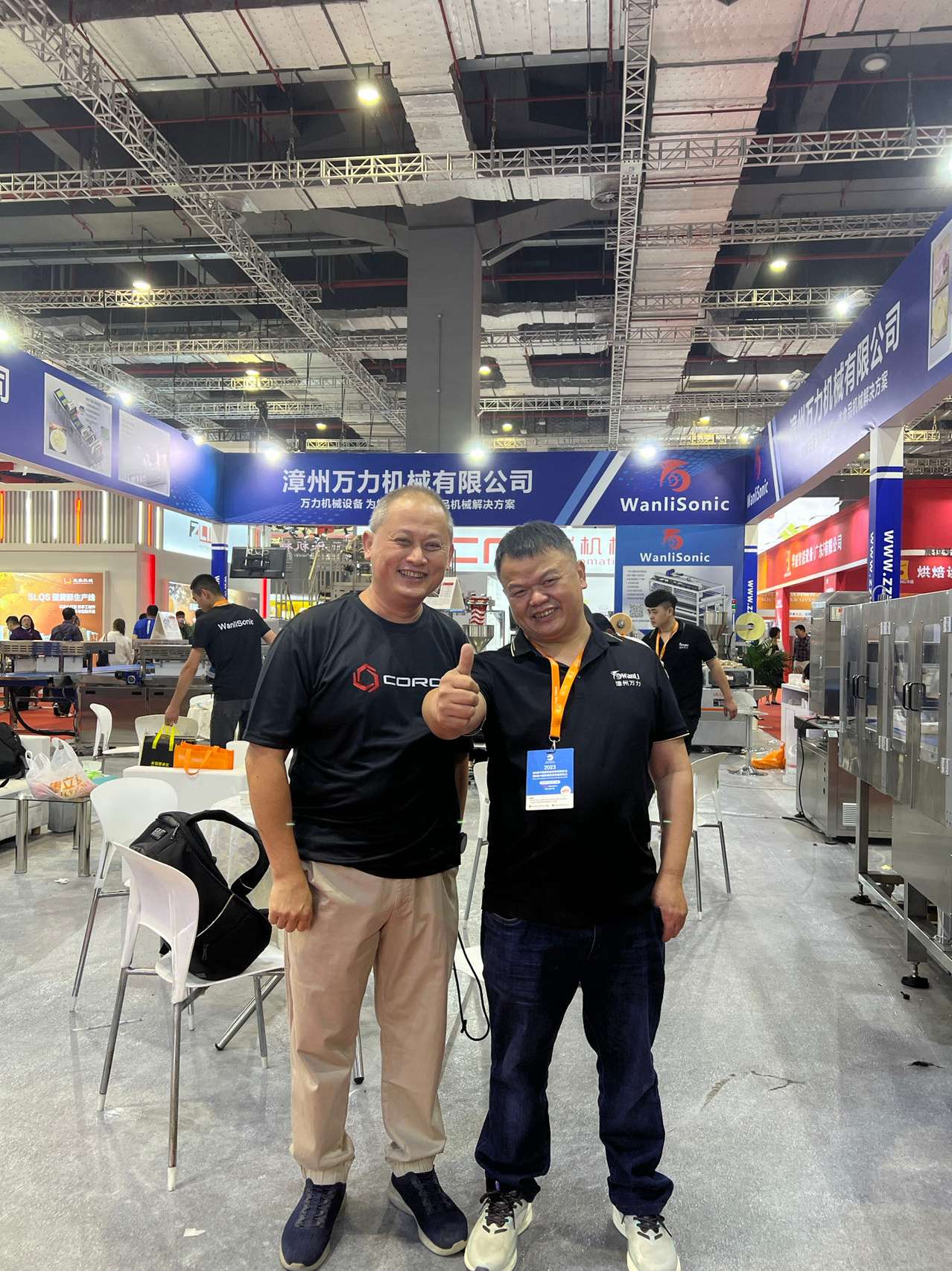 Model Wanlisp4-300K900L3500 (ultrasonic food cutting machine with automatic knife washing function)
Equipped with four 4 ultrasonic blades, can cut 400 * 600mm products, can achieve simultaneous cross-cutting, longitudinal cutting, this exhibition of the machine on the basis of all the original features added automatic cleaning blade function, the blade will be directly transported to the knife washing unit after the completion of the product cutting, cross-cutting, longitudinal cutting automatic cleaning blade, solve the square cream cake cutting residual material residue and the blade to the next piece of cake Affect the cutting effect of the problem, is a new upgrade. Suitable for large commercial baked goods production, can be connected to production lines, greatly improving production efficiency.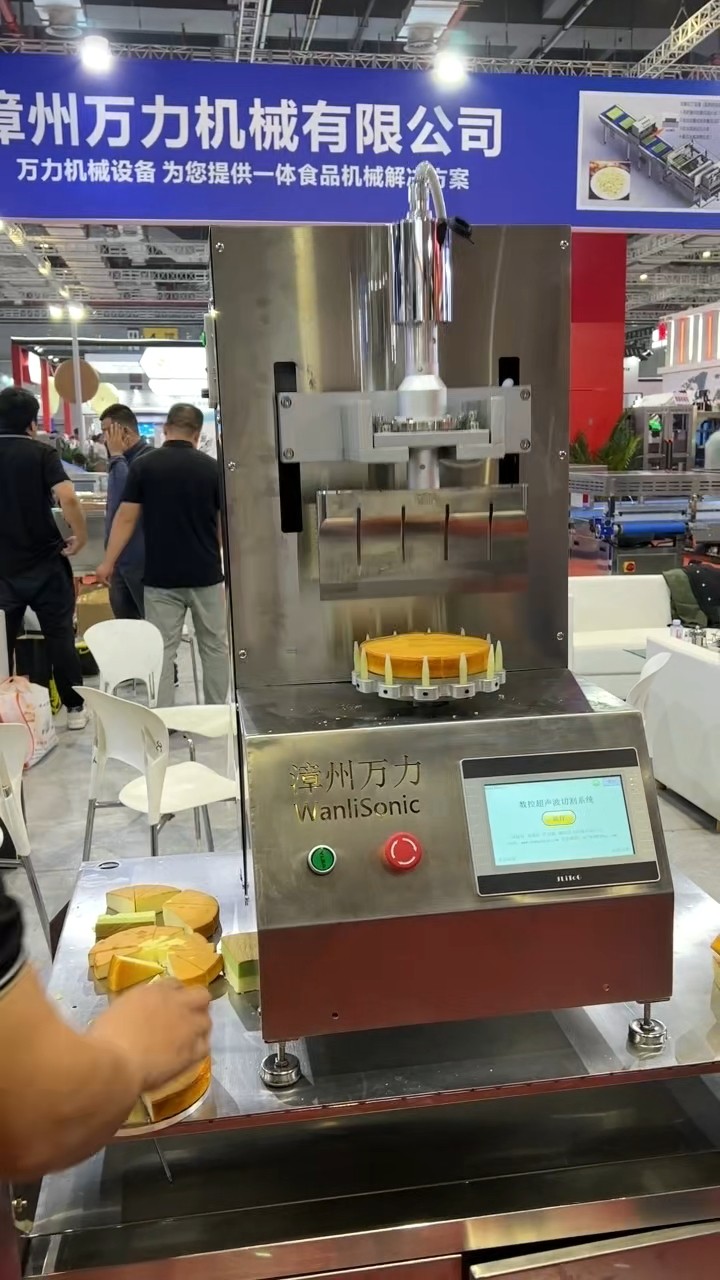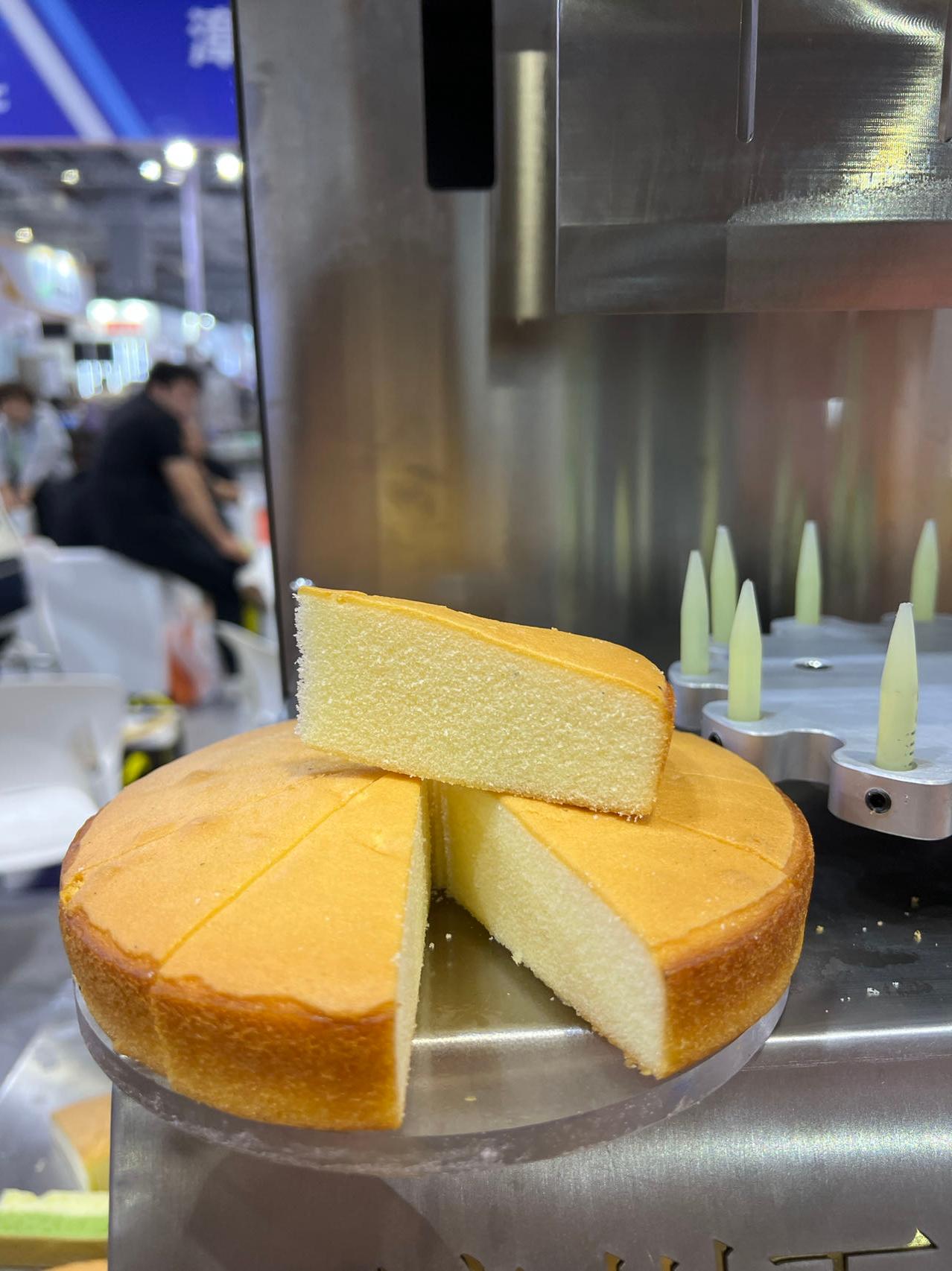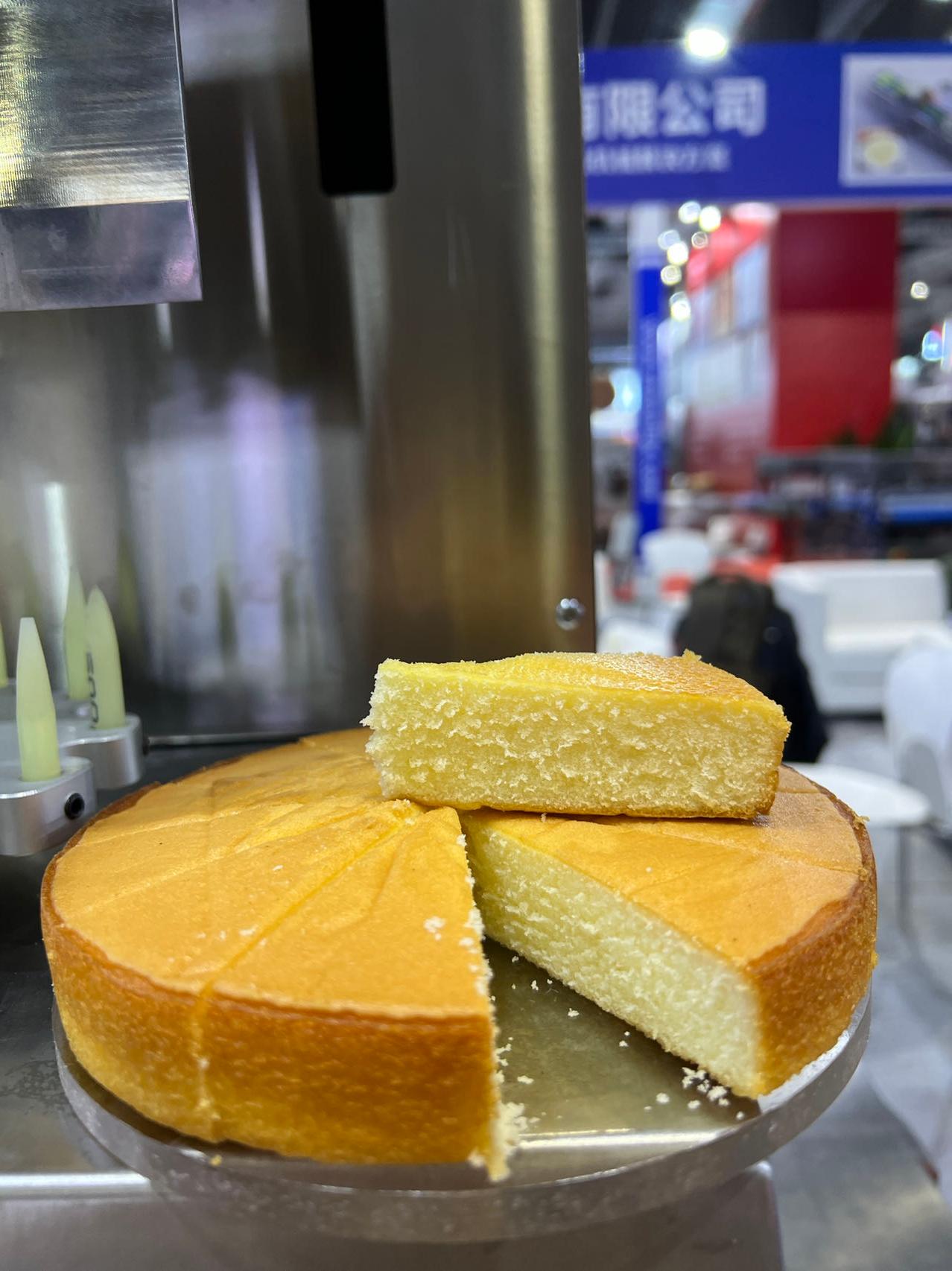 (The middle picture cutting cake effect picture for the blade with ultrasonic cutting effect, as shown in the picture, the cut surface is smooth and flat, no excess error residue, the rightmost for the effect of the blade cutting without the wave, obviously worse than the wave cutting effect)
Model Wanlisp1-250K300L1200 (small ultrasonic round cake cutting machine)
Equipped with a 250mm ultrasonic cutting, can cut round cakes up to 250mm in diameter, cutting speed up to 60cut/min, equipped with a GUIDE, cutting accuracy knife, compact design, easy to move, suitable for small working environment bakery.
Model Wanlisonic-800K (toast peeling machine)
Toast-skin peeling machine is a new model specially designed for Toast products. By using the blade chain, the skin can be easily and quickly peeled off in a stable condition. And yet the machine is adjustable to the peeling thickness as requested. It is safety-oriented, and it enables the workers to operate the machine easily and safely.This machine can remove the skin on all sides of toast. Smooth surface, fast speed, large output.It is suitable for industrialized toast bread production line, greatly improving work efficiency.
The 25th China International Bakery Exhibition 2023 came to a successful end, but the excitement did not stop there. Thanks again to all the guests who came to support us. Thank you to all the team for their dedication.
Looking to the future, we will bring you more forward-looking products and solutions, the quality and service of WANL machinery, let us jointly promote the development and future of the baking industry!
Jorna Su Hong(Senior Customer Consultant)
Zhangzhou Wanli Machinery Co., Ltd.
Pass CE: Certificate NO.:M.2021.206.C63668
(Excellent Quality, Excellent Price & Excellent Service)
Tel: 86-13400979434
We Chat/Whats App: 008613400979434
Related Products