WANLI Machinery joins Bakery China 2023
April is coming to an end to welcome the Bakery China 2023 Exhibition in May
WANLI is honored to receive the invitation from the organizer of Bakery China again, and has been exhibiting for the 9th time since 2014.

Bakery China is co-organized by China Bakery Food and Sugar Products Industry Association and Beijing Bakery Exhibition Service Co. Bakery China is the world's leading exhibition for bakery products and services, and is held annually in Shanghai. The exhibition provides a platform for global bakery industry leaders, professionals and practitioners of all kinds of bakery industries to share innovative ideas, to promote the development of the bakery industry in the areas of research and development, manufacturing and distribution, and related services, and to promote the overall development of China's bakery and sugar products industry. The 25th China International Bakery Exhibition will be held on May 22-25, 2023 at Shanghai Hongqiao National Convention and Exhibition Center (No. 333 Songze Avenue, Shanghai).
WANLI will have several newly developed wave generating food cutting machines on display at the show.
The following machines will participate in the exhibition

Wanlisp4-300K900L3500 ultrasonic sponge cake cutting machine:
This is an ultrasonic cutting machine for food controlled by 5-axis servo motor system, can be linked to chain slat type tunnel oven, automatic belt convey and cutting products of 600x600mm, and it equipped with automatic paper removal function(optional), and security system of security door, frequency ultrasonic scan and fault indicator lamp.

Wanlisp2-305K920L1700 ultrasonic cake cutting machine:It is multifunctional ultrasonic cutting machine for bakery food, 4-axis servo motor control system, the size can meet the requirements of small factory or bakery house for cake/bread/cheese/dough/candy cutting, it can cut different sizes of round cake or rectangular cake under 400*600mm. Infrared inspection, frequency ultrasonic scan and fault indicator lamp make it safe for operator, as an independent working machine, it can't be connected with production line.

Wanlisp4-300K1450L2000 ultrasonic nougat cutting machine:

It uses 4-axis servo driver system, can be applied to steel slat type of cake production line, with the advantage of high output, continuous cutting, convenient operation, automatic tracking, low failure rate, and highly automated, which make it can achieves 180 cuts/minute, besides of frequency ultrasonic scan and fault indicator lamp, this type has flip detection to avoid accidents.
Ultrasonic food cutting machine features:
Ultrasonic food cutting knife, the use of ultrasonic high-frequency vibration, the welding head is designed into the tip of the slightly blunt cutter, use to cut food, in addition to the perfect cutting surface can be obtained, the situation of food sticking to the cutter can be reduced to a minimum. And ultrasonic cutter temperature will not rise, especially suitable for chocolate products. Ultrasonic vibration can generate great heat, so ultrasonic food cutting knife for frozen food cutting is also very helpful, can reduce the resistance of frozen food cutting.
1. Cleaner cutting can achieve excellent aesthetics on layered products
Ultrasonic blades produce a virtually frictionless surface that minimizes food sticking and distortion
2. Reduce scrap
Reduce scrap by not crushing your products or damaging them during the cutting process
3. Faster process for consistent results
Ultrasonic technology provides a larger processing window, cutting speeds can be increased significantly, and WANLI ultrasonic cutting equipment is easily adapted to your existing production line.
4. Reduce downtime
No need to clean blades frequently when cutting sticky products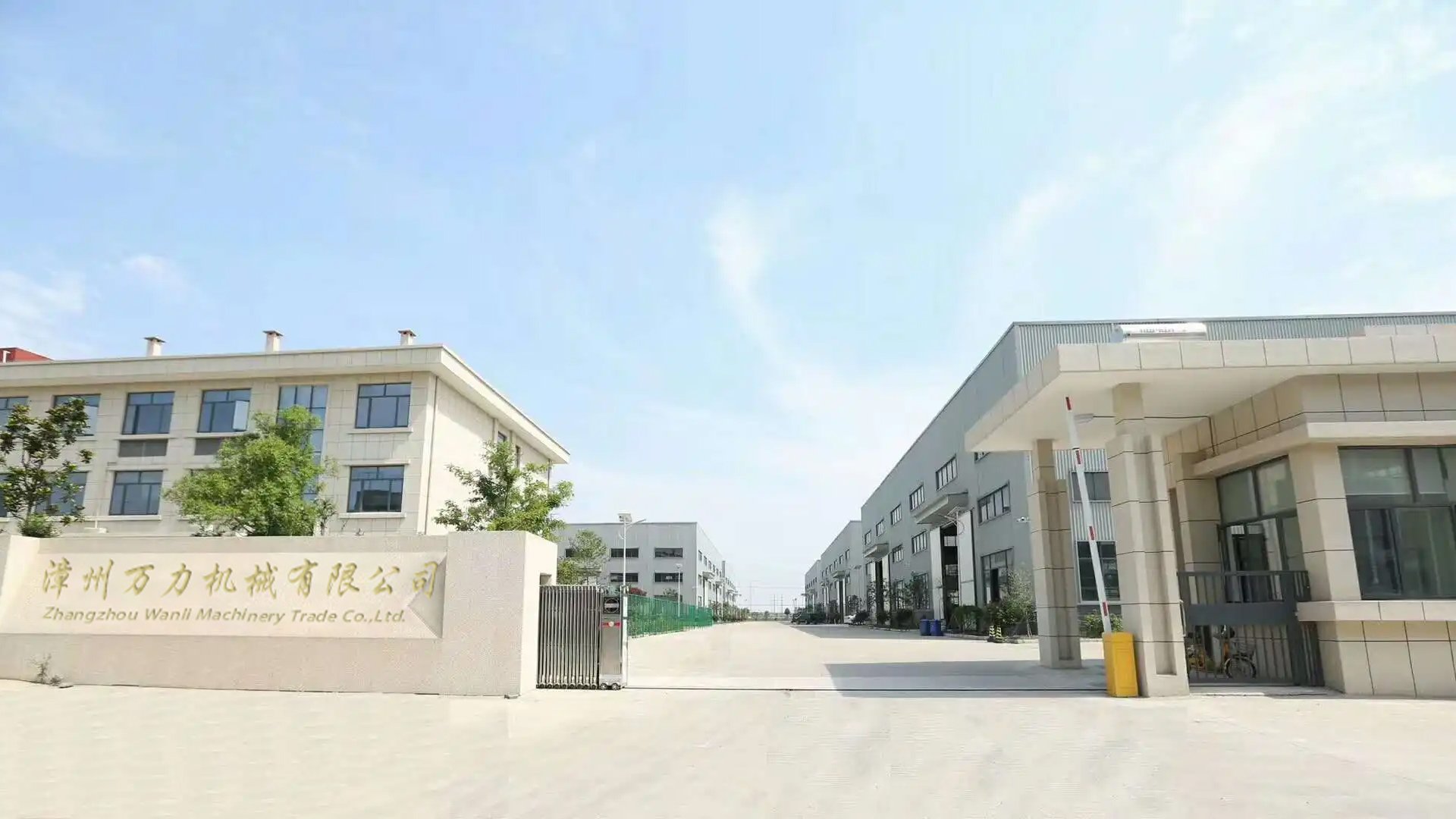 WANLI Factory Introduction:
Zhangzhou Wanli Machinery Co., Ltd., , located in Dongyuan Industrial Park Zone, Zhangzhou city, Fujian Province. Zhangzhou Wanli Machinery Trade Co., Ltd. is the Foreign Trade Department and wholly-owned subsidiary of our factory. And we are also a company of integrating R&D, production, sales, and service. We are specializing in the research and manufacturing of high-tech food machinery, which provide a new mode of production for food companies. For example, ultrasonic food cutting machine, this equipment can cut various shapes for food, such as frozen food, sticky food, volatile food, easy moldy food, and tough food(such as sandwich cake bread, box cake, sliced bread, Swiss roll cake, date cake, etc.). Ultrasonic cutters have the following characteristics, they do not stick to the knife during operation; they do not deform the food, and the cut surface is very neat (such as cakes, soft breads, and other easily deformable foods). It could also be controlled by CNC, and could have high output in the production line cutting.
Our company strictly follows the principle of "Quality First, Reputation First", upholding the tenet of "winning by quality, gaining honor by honesty." With good reputation, high-end product quality, and excellent service, we keep our products lasting. Our products have been recognized and supported by domestic and foreign distributors, and exported to Europe and the United States, Europe, the Middle East, Southeast Asia, Oceania and other countries and regions.
We will provide you with first-class products and services with the constant pursuit of perfect quality and the spirit of excellence. Sincere cooperation with new and old customers sincerely creates brilliant! Welcome all guests to visit us!

WANLI Product After-sales:
01 Free sample test
Customers can send samples to us for free sample testing
02 Best design
Each blade will go through the best modal design
03 One year warranty
One year warranty for the host part, free warranty within one year
Sincerely invite new and old customers at home and abroad to come to the exhibition!
Contact: Jorna Su Hong(Senior Customer Consultant)
Tel: +86-13400979434
E-mail: jornasuhong@wanlisonic.com
Wechat/Whatsapp:+86-13400979434
Related Products