Singapore customer came to our factory to discuss baking bread production line
About the bakery bread production line, after communicating with the customer in Singapore through a previous network, he said, "I want a sliced bread production line, which is convenient and does not cost a lot of staff for an automatic production line". After understanding, our engineer provided the initial solution to the customer. The customer was satisfied with the solution we provided, so on April 18, 2023, this customer from Singapore came to our factory to visit in person and discuss the line in depth.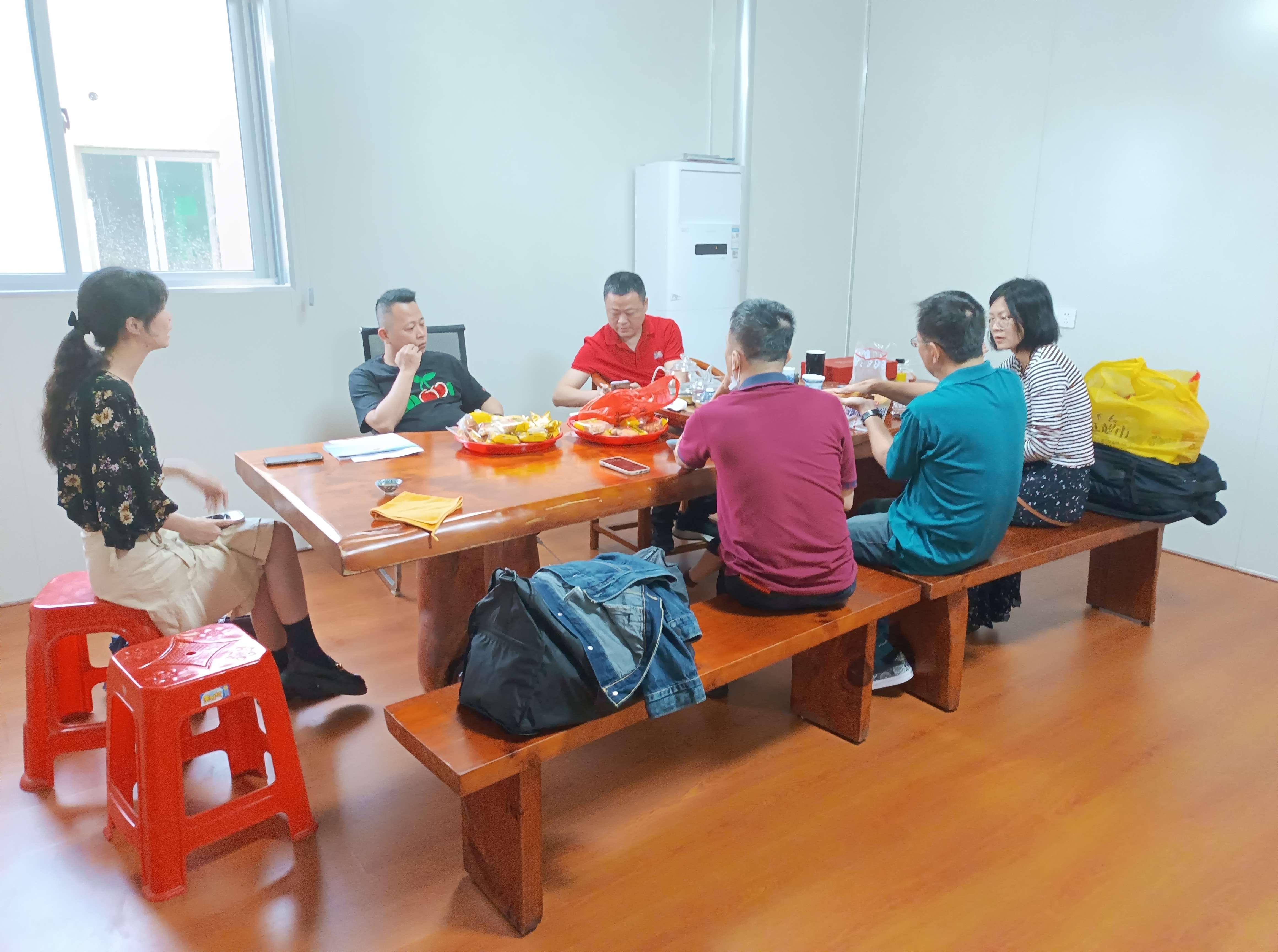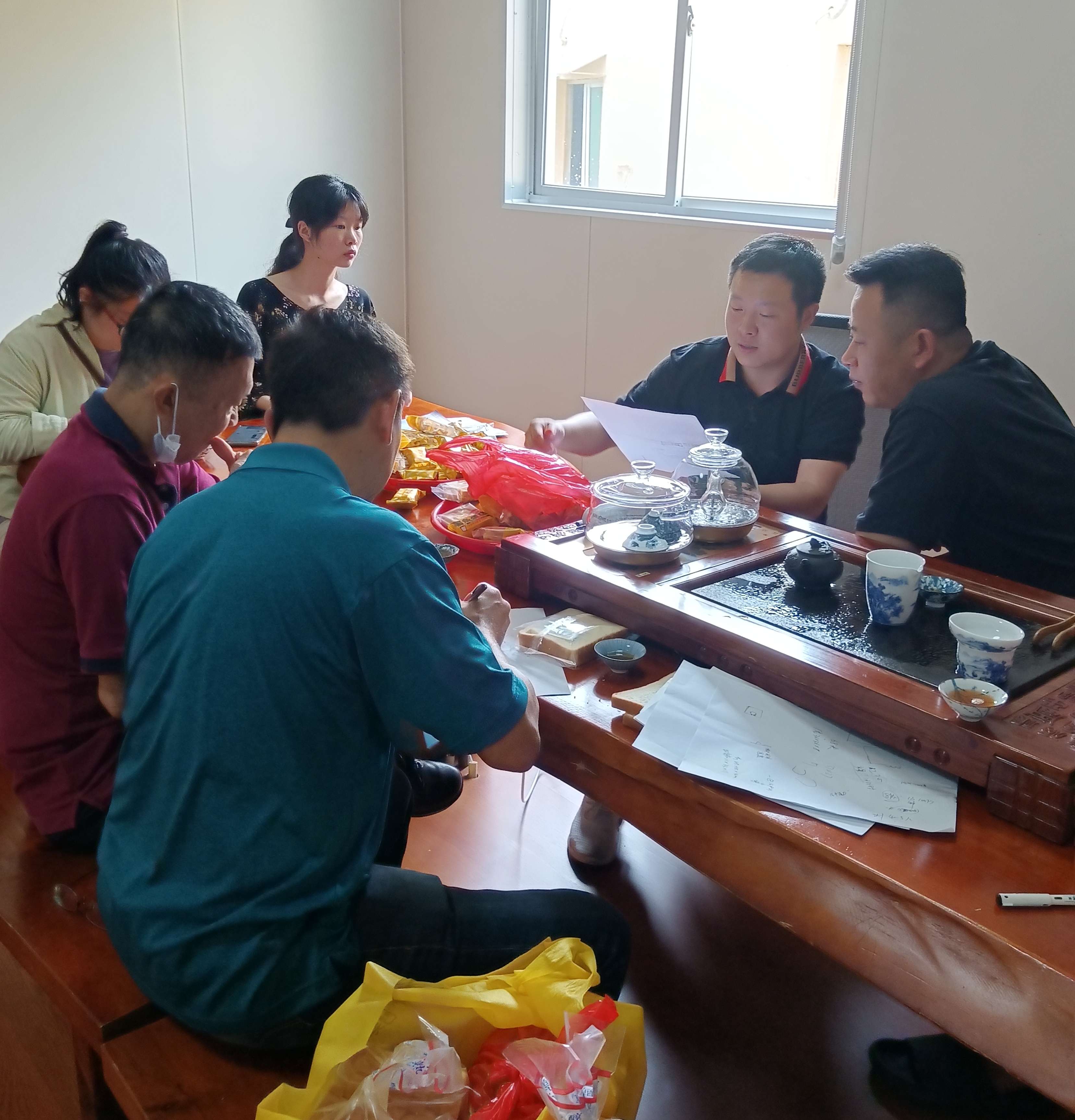 Development & Bakery bread production line
For the bakery bread industry, the freshness and exquisite appearance of the product is crucial for a good customer experience, and that's why we make food machinery in the first place. As people's demand grows, we continue to develop and refine our products and technology. By now, our factory's technology in sliced bread production equipment is very mature and highly appreciated by many customers.
And with the development of technology, ultrasonic bread cutting machine has become more and more popular among bakery companies. The machine consists of a complex but efficient system that guarantees accurate cutting of any kind of bread, providing a reliable solution for businesses. It is a revolutionary technology that is sure to revolutionize the bakery bread industry and bring about a more efficient and modern method of bread cutting.
Customer inspection of ultrasonic bread cutting machine
When the customer came to our factory, he firstly had a general understanding of our factory, visited the main departments of our factory, actually watched the engineer's production process of each part of the machine, examined the raw materials, sources, production process, etc. of the machine, and then the scope of application of each model of the machine, etc. In addition, the customer actually watched and operated our ultrasonic bread cutting machine at the site to visually feel the cutting effect of our machine. After that, the customer talked with our engineer about the detailed plan of the bread production line, including machine size, production speed, capacity, and other aspects for a long time, and finally finalized the feasible plan of the baking bread production line.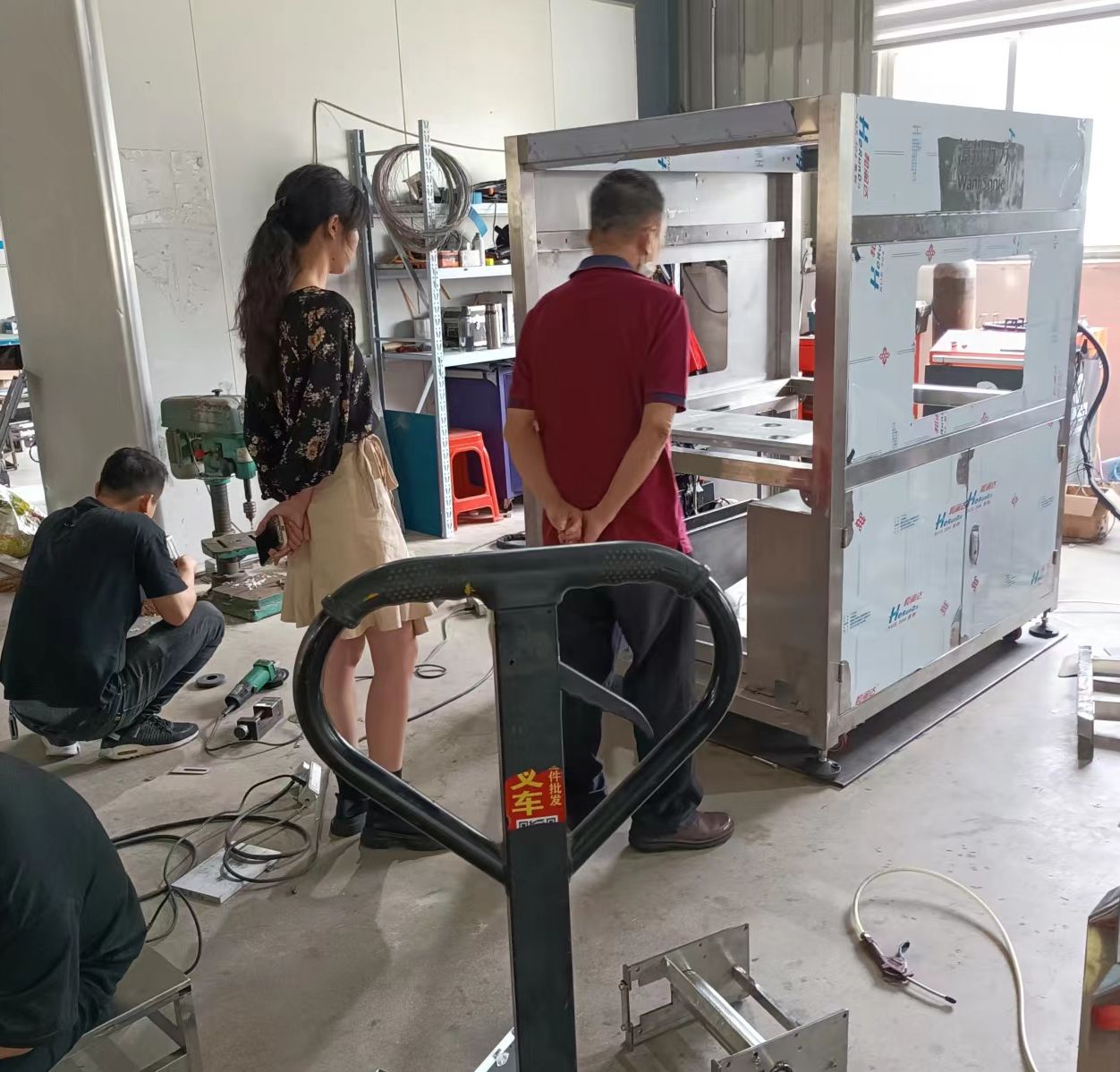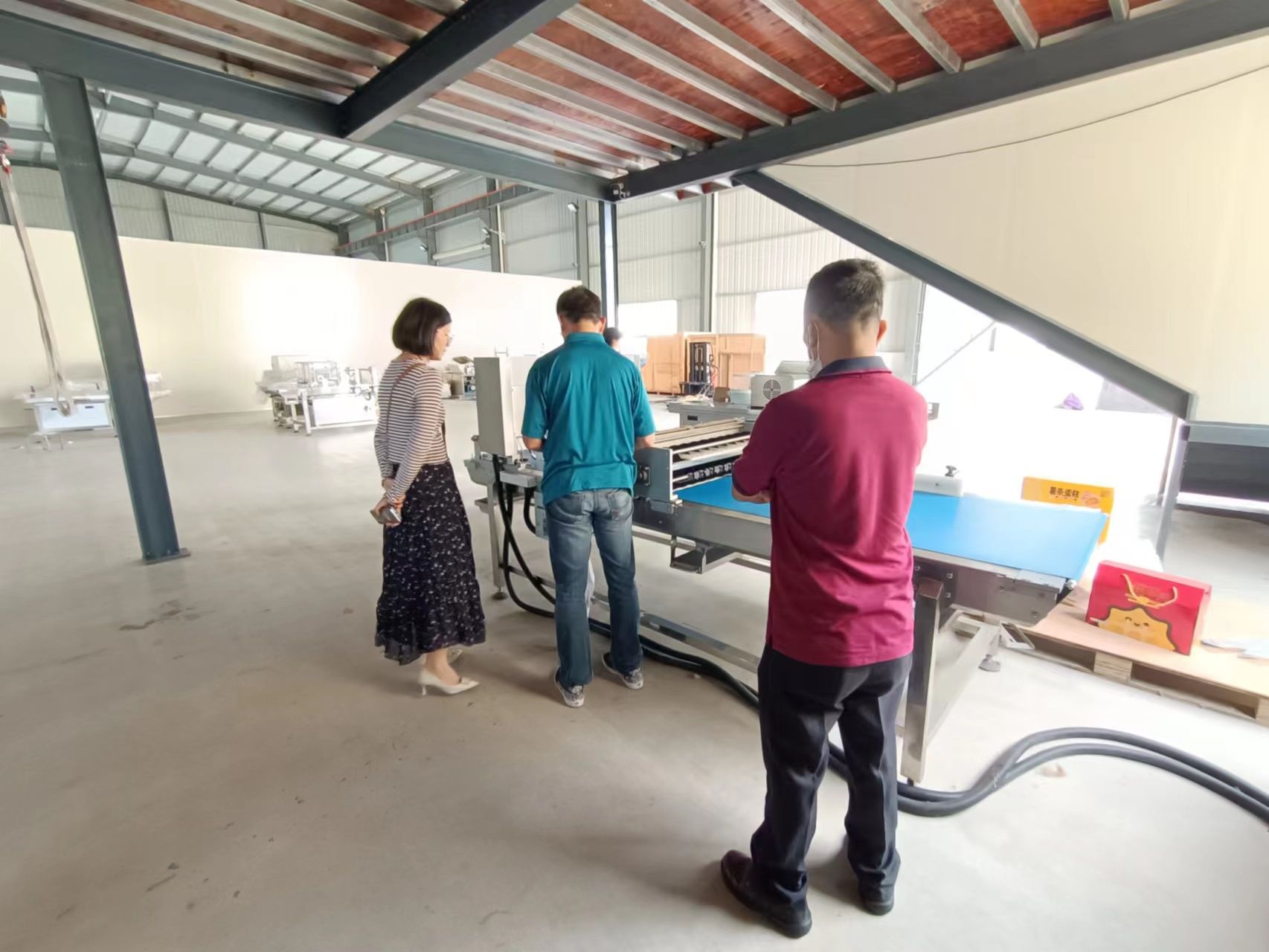 Advantages of ultrasonic bread cutting machine
No need for sharp blades, no need for great pressure, will not collapse and damage the cutting material. The cutting knife is doing ultrasonic vibration, the friction resistance is especially small, the material to be cut is not easy to stick to the blade. The cutting effect on frozen, sticky and elastic materials is obvious. Such as food, rubber or inconvenient to add pressure to the object cutting, particularly effective.
Ultrasonic bread cutting machine is now one of the most popular food processing machinery in the bakery industry, widely used in a variety of food production, to a large extent, to achieve the trend of automated food cutting. This cutting machine was immediately cast into the food industry, and is now slowly changing the traditional way of cutting food production companies.
Now about the advantages of ultrasonic bread cutting machine: can cut ordinary cutter can not cut food, such as frozen food, with sticky food, perishable food, moldy food, tougher food. Ultrasonic cutter has the following characteristics, it will not stick to the knife when working, will not make the food pop edge deformation, it cuts the cut surface is very neat (such as cake, soft bread, and other easily deformed food) it can also be controlled by CNC, can automatically cut out a variety of shapes of food such as (sandwich cake bread, square cake, sliced bread, Swiss roll cake, date cake, etc.), and can be in the production line to achieve full Automatic cutting, high output.
Ultrasonic food cutting machine is also a big highlight is that the knife is not easy to work with bacteria on the surface of the knife, for mold-prone food cutting surface will not be infected with mold which is more convenient and hygienic than other cutting knife to often disinfection cleaning, saving the company's labor costs and time to stop the knife cleaning.
Conclusion
A big reason why our Singaporean customer visited our factory on site is because our technical strength and high quality service meet our customer's expectation. Ultrasonic bakery bread production line is one of our factory's very mature technologies and is a very advanced and effective tool to make slicing bread production a breeze. With precise and even slicing, increased efficiency and ease of use, this line is a must-have tool for anyone who wants to automate their production. With the above description, customers can choose the right bakery bread production equipment according to their needs and start producing bread with precision and ease.
All customers are welcome to inquire about the ultrasonic bread cutting equipment.
Jorna Su Hong(Senior Customer Consultant)
Zhangzhou Wanli Machinery Co., Ltd.
Pass CE: Certificate NO.:M.2021.206.C63668
(Excellent Quality, Excellent Price & Excellent Service)
Tel: 86-13400979434
We Chat/Whats App: 008613400979434
Related Products