| | |
| --- | --- |
| Model | Wanlisp4-300K900L3500 |
| Dimention | L3.5M x W0.9M (divided into 2 sections). |
| Cut size | 600mm*600mm |
| Cutting speed | 60 times/minute |
| Material | Titanium Alloy |
| Ratde Voltage | 220V |
| Frequency | 50HZ |
| Power | 5000W |
| Can be controlled by touch screen | Yes |
| Condition | New |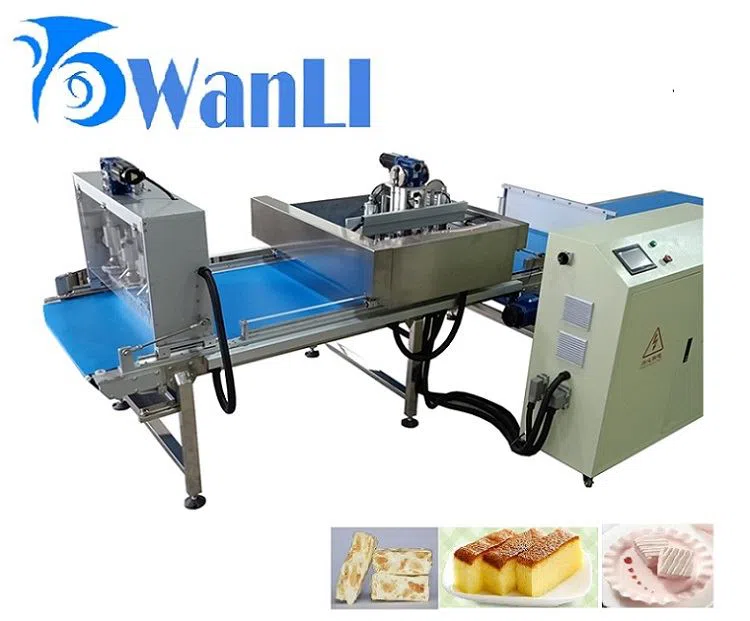 Our Packing
1. Plastic film wraps the machine.
2. Standard export wooden packing, or customized packing as your request.
Descripersion:
This Ultrasonic Cutter is designed compact and lightweight with an easy hand grip to reduce fatigue allowing for long continuous operation. This ideal NSK handpiece offers excellent maneuverability with no vibration to the hand ensuring an accurate and sharp cutting finish. The controller automatically adjusts the output power depending on the load so there is no need to make any adjustments on the controller during the working process. A constant frequency provides steady cutting results. From simple work to fine cutting and complicated shapes, this Ultrasonic cutting Knife performs effortlessly and beautifully.
The ultrasonic generator produce the mechanical energy of vibration more than 20000 times-400000 times per second to the cutting blade, it cut the material by local heating melt, to achieve the aim of cutting materials. So the ultrasonic cutting does not require sharp blade, also don't need a lot of pressure, there is no side damage and breakage at all. At the same time, due to the ultrasonic vibration, friction is small, it is not easy to stick on the blade. The material such like the viscous and elastic material, frozen food, such as food, rubber, etc, or inconvenient to add pressure on the cutting object, it will have particularly effect.
Ultrasonic Cutters are small in size and do not require large installation areas. Special equipment is not required for the installation. Ultrasonic Cutters are small enough to be hand-held for many operations.Ultrasonic Cutters can also be attached to automated machinery arms. Although they may not be familiar to you, they play an active role in the manufacturing processes of various industrial products which we use daily.