In China there is such an industrial enterprise, in the field of ultrasonic technology is far ahead of the main products ultrasonic cutting machines sell well at home and abroad, it is located in Fujian Zhangzhou Wanli Machinery Co.,Ltd. In recent years, Wanli machinery in the continuous expansion of product categories at the same time, great efforts to technological innovation, to maintain the leading position in the production of ultrasonic cutting machines.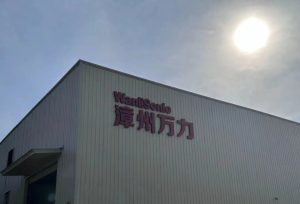 On the 12th, the reporter came to Zhangzhou Wanli Machinery Co., Ltd. workshop to see, the staff division of labor in an orderly manner, is about to leave the factory ultrasonic cutting spit driver assembly, while there are technicians on the side of the assembled equipment for the final debugging.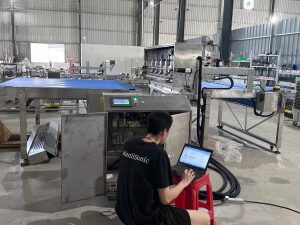 According to Zhangzhou Wanli Machinery Co., Ltd. general manager Cai Jianguo introduced, in front of this ultrasonic cutting machine not long ago just won the China Straits Fifth Longjiang Cup Industrial Design Innovation Competition Award of Excellence, completely by the enterprise R & D team independent research and development and has applied for a patent.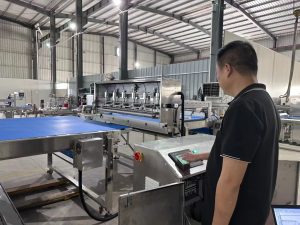 There are currently about five people within our innovation team who specialize in food machinery, and we usually customize our manufacturing according to our customers' product production needs.
It is understood that Zhangzhou Wanli Machinery Co., Ltd. is a professional engaged in baking equipment and automated production line research and development, production and sales of enterprises, the factory covers an area of about two thousand square meters, has a modern steel structure plant and advanced production equipment, is currently the main production of ultrasonic cutting spitters, automatic slicing and platooning machines and other machinery and equipment, the products are exported to home and abroad, widely used in food and other fields.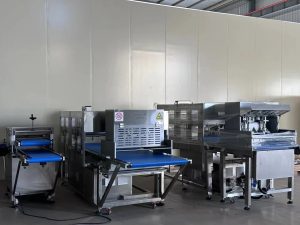 Zhangzhou Wanli Machinery Co., Ltd. general manager Cai Jianguo: At present, our product sales are mainly domestic and foreign channels, in foreign countries we have a foreign trade company specializing in sales to Burma, Thailand, Indonesia, India, Malaysia, the Philippines and other Southeast Asian countries, and Germany, the United States, Canada also have to buy our machines, the more distant areas of Beijing, Shanghai, Shandong, Henan, Hebei, etc., and we are locally, for example, such as the Ranli Foods, good luck to come to the food, Feiye Foods and Rishengxing Foods, etc., there is the purchase of our equipment.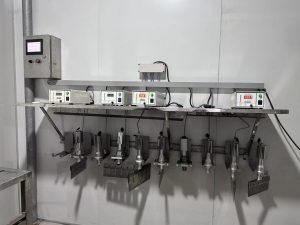 Cai told the reporter that the company has already owned more than 30 patents, mainly involving ultrasonic cleaning, ultrasonic oscillation, ultrasonic shear, ultrasonic welding and other fields. The acquisition of these patents not only proves the company's technical strength in the field of ultrasonic technology, but also provides a strong guarantee for the company's development.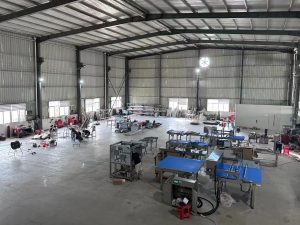 Zhangzhou Wanli Machinery Co., Ltd. general manager Cai Jianguo: ultrasonic cake cutting machine blade is usually made of titanium alloy, can produce up to 20,000 Hz vibration frequency, this high-frequency vibration will be cutting blade and food adhesion between the disintegration of it can be all kinds of cakes, bread, cheese and other food products quickly and accurately cut into the desired shape and size.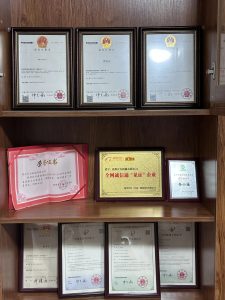 In more than ten years of enterprise development, Wanli Machinery has been focusing on scientific and technological innovation, taking product demand as the focus point and innovation and upgrading as the power engine to maintain the sustainable, rapid and stable development of the enterprise. In the future, Wanli Machinery will continue to uphold the concept of professionalism, efficiency, innovation and win-win situation, continue to promote the company's business expansion and product innovation, and strive to provide customers with better quality products and services.