From September 16th to 19th, 20TH China-ASEAN Expowas held in Nanning International Convention and Exhibition Center, Guangxi Province, China, where a number of newly designed and developed machines of WANLI Machinery participated in the exhibition to showcase WANLI's style and attract many customers to visit and exchange. We invite you to reminisce about the wonderful event. Popularity is overwhelming, talk about the future
At the exhibition, WANLI Machinery showed a variety of new ultrasonic cutting equipment developed independently and received many customers' visits and praise.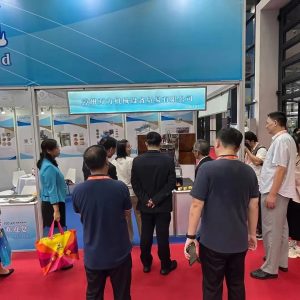 Wang Jinfu, Vice Governor of Fujian Province of China, visited our Zhangzhou Wanli Machinery booth,praised and recognized our WANLI ultrasonic baking and cutting equipment. We will go all out to show the best baking equipment to customers.
Ultrasonic cake cutting technology is very different from the general cutting, which can be used to ensure the precision cutting, not to damage the cutting product, and the most extent of the cutting material is retained. The use of ultrasonic cake cutting machines to integrate into industrial processes can maximize time, increase productivity and increase productivity.Ultrasonic cake cutting machines are known for their high-speed cutting capabilities, which significantly increase productivity.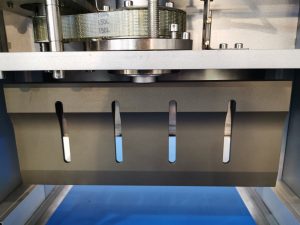 The cutting surface of the products we cut out is neat and tidy, and there will be no crumbs. The product is not easily deformed during cutting and can maintain the original form of the food. When cutting sticky food, the food will not stick to the blade and can cut the food perfectly.
Certainly, we Wanli will continue to work hard to develop more efficient machines. Technology is constantly evolving, and we will keep up with the pace of progress.